Benefit Roofing Field Managers are fully licensed and manufacturer-trained which means we are experts in leak detection and finding the problem with your roof
Benefit Roofing Field Managers will take photos and videos and be able to explain the roof issues to you in a way that makes sense for you to make your best decision
We offer some of the most competitive pricing in the roofing industry for the quality of work we perform
Common Roof Problems We Experience
The roof professionals at Benefit Roofing are ready to fix the issues occurring with your roof. Common issues that occur in roofs across Southern California include:
Roof Leaks – One of the more difficult issues to ignore, roof leaks can cause serious water damage in a short period of time. Leaks can occur anywhere along the roof, even when your shingles are in relatively good shape. Even if you're not dragging out buckets to catch the falling water though, you may still have a leak that's going directly into your home, creating additional damage to the wood structure, drywall and eventually creating mold and mildew.
Failing granules – Asphalt shingles are built with tiny particles that will absorb the harmful UV rays of the sun. If they've begun to fall off though, it will start to show as bald patches on the roof. If your roof has swaths of discoloration, this could be a sign that you're losing those all-important granules.
Splitting Shingles – The roof may seem like a relatively static component of the home, but it's actually shifting and changing all the time. For some roofs, the shingles will begin to expand when the weather starts to warm up, which can ultimately lead to their splitting. If those shingles are continuously bumping into one another, it can warp the roof entirely.
Too Many roofing Layers – It may seem counterintuitive that too many layers would be a problem. (All those layers would seemingly add up to more barriers between you and the elements). The reality is that the roof may not be able to sustain all that extra weight, which can ultimately create severe damage to the existing structure. Many roofing layers is a common issue in Southern California homes, mainly on flat and shingle roofs.
Worn Or Damaged Flashing – The metal flashing of the roof is specifically built to withstand the degradation of time, but it's also not made to last forever. If your roof is several decades old or it's undergone a catastrophic event, then your flashing may need to be repaired or replaced.
Lifted Shingles – Severe weather and high winds can lift metal flashing, tiles, flat roof membrane and shingles up. Lifted shingles need to be nailed down and resealed back onto the roofing of the home. The longer a piece of roofing remains lifted, the worse problems you could be facing.
Standing / Ponding Water – Standing / Ponding water is the most common problem and the primary cause of roofing leaks, whether sloped roof or a flat roof. If the water accumulated on your flat roof isn't drained within 72 hours, it's likely your roof is too flat or there's no sufficient drainage. Otherwise, the water that has pooled in your roof can cause damage to the structure. The drainage also might be clogged with leaves or the roofing granules.
Splitting / Cracked Shingles
Ponding Water on a Flat Roof
When Should You Contact a Roof Repair Professional?
If your roof is leaking, or showing signs of deteriorating, call Benefit Roofing. We offer affordably priced roof repair services. We work with the most major brands, including but not limited to Owens Corning, CertainTeed, GAF, Malarkey, Polyglass, Eagle, Boral, Apoc. The staff at Benefit Roofing is able to help you identify the problems occurring with your roof. If you are concerned that your roof is leaking or too old, look for the common signals that may reveal the issue. Common signs of roof damage include:
Signs of water damage inside your home
Shingles found on the ground
Shingles granules falling off the roof
Shingles look "uneven" or "lifted"
Notice these signs of trouble? Contact Benefit Roofing for professional roof repair service in all of Los Angeles.
Why Benefit Roofing?
Professional Service
On-Time and Reliable Roofers
Licensed, Bonded and Insured
Labor & Manufacturer warranty
Quality Work and Service since 1984
Is Roof Repair Enough?
There are some cases where a roof repair in Los Angeles may not be the best option for your issue- for example, if your roof is over 30 years old, a Roof Replacement is likely more cost-effective in the long run.
If our field managers inspect the roof and find that it's time to replace the roof, we can recommend a new roof to your residential and commercial property. Benefit Roofing provides professional roof installation for homeowners throughout all of Los Angeles.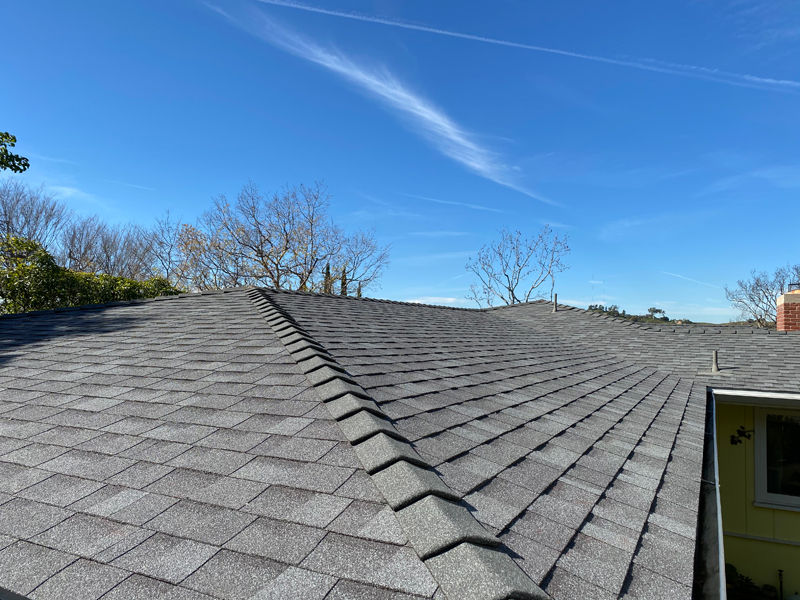 "Benefit Roofing came out exactly when they promised they would. I was worried about what my roof repair would cost but not only did they give us a through proposal, they also gave us a very reasonable price. I am so happy with the work that was done and all the knowledge I gained from having such a professional company take care of the problem. I am so pleased with both the quote and the service. Thank you! "
Raymond S.


"I have been using Benefit Roofing for years both on my personal home and on two commercial properties I own. I am always satisfied with the quality of their work and the courtesy they provide their customers. Everyone who works for this company is both friendly and highly skilled. They are also able to come for assistance very quickly which, when you have tenants, is worth it's weight in gold. I highly recommend them."
Phoenix D.


Schedule Your Roof Repair Today
Our experienced, highly qualified field managers can come out to your home to quickly evaluate the issue and perform the best roof repair to resolve it. Our #1 goal is your satisfaction, so if we find that roof repair may not be the best, most cost-effective solution for you, we will let you know!
For more than 30 years, Benefit Roofing has been providing quality roofing services to thousands of Los Angeles County residents so they can remain dry when the rain hits Southern California.
While other roofing service companies may say they deliver the best roofing service, Benefit Roofing backs up its claim with a 100% customer satisfaction guarantee. We have years of experience and customer reviews to support our firm belief that you will find our roofing services more professional, caring, friendly, and affordable than most other roofing contractors.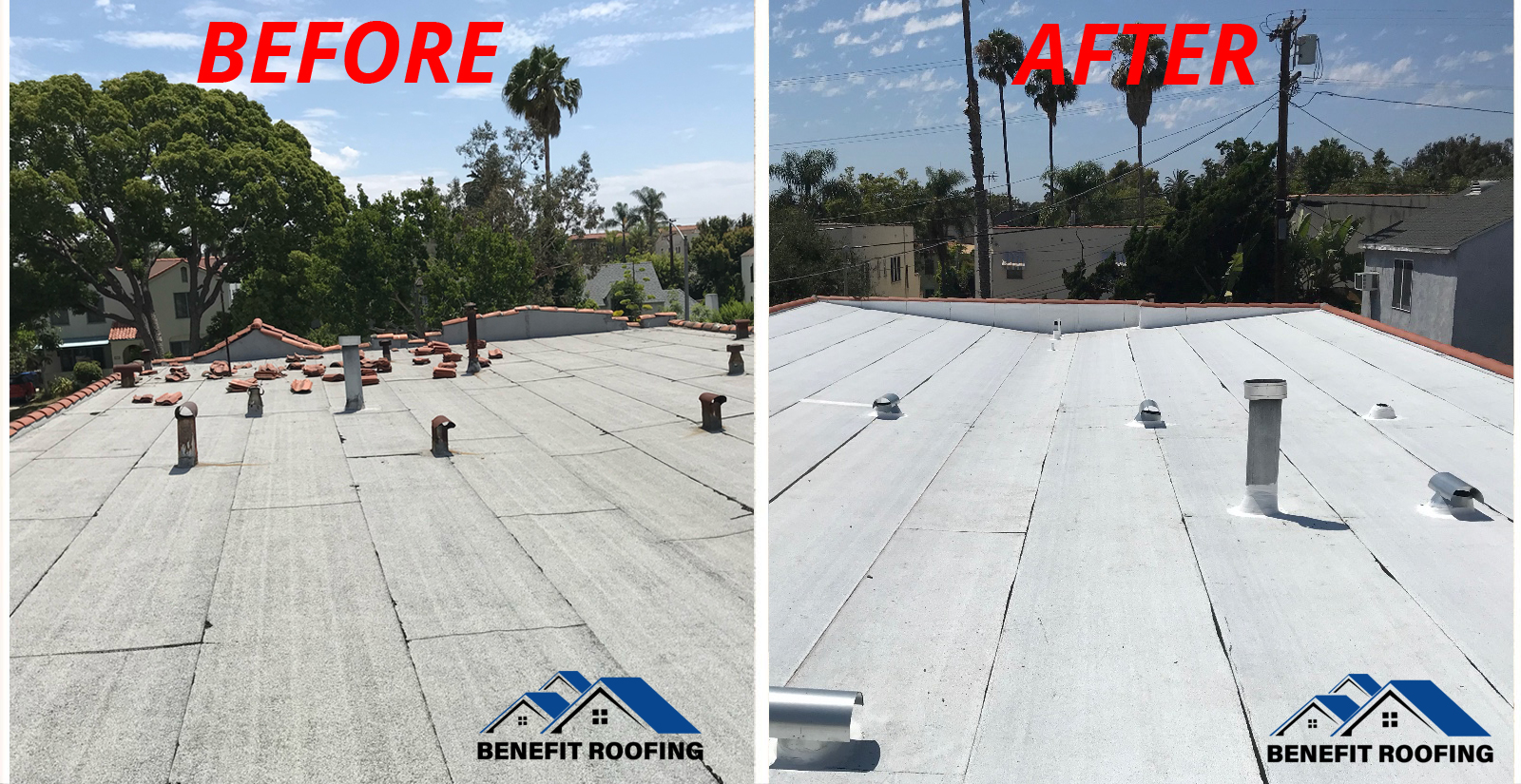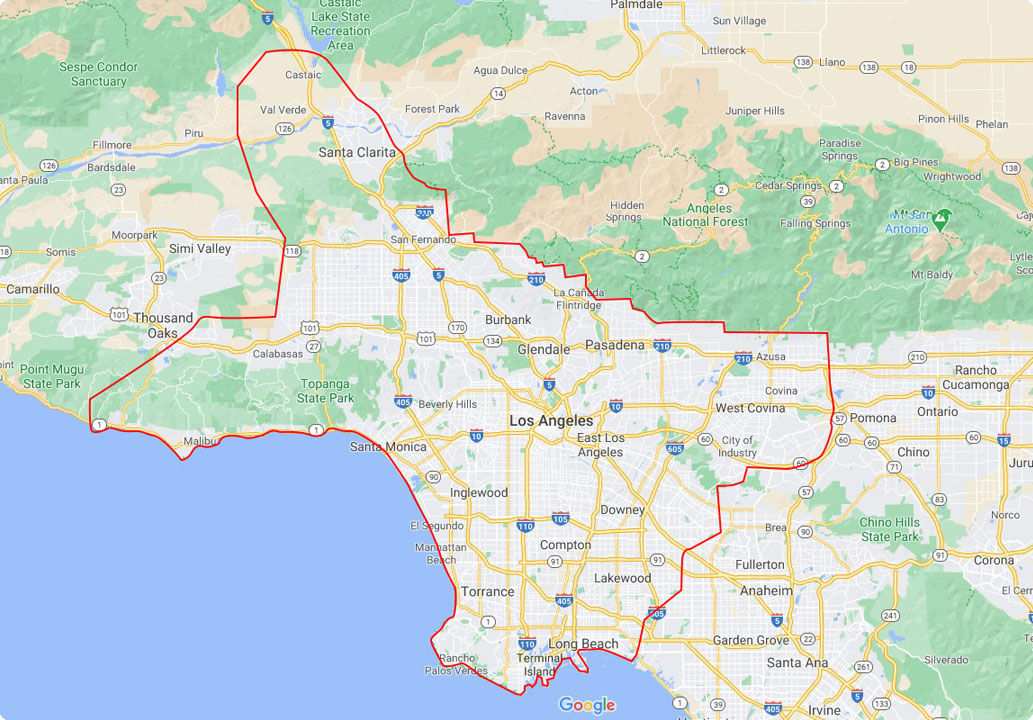 Serving Los Angeles County Since 1984